Base Control - Iron Free™
essential daily nutrients
Complements any diet
Fills nutrition gaps
Meets recommended dietary allowance for most nutrients
22 Micro-Nutrients
30 tablets, 30 days
Science
Getting the right balance of vitamins and minerals is essential for overall health. Sometimes our diets don't provide us with everything we need and a good multivitamin can help us fills in the gaps our diet is lacking.
Ingredients
Vitamin A

Natural Beta-Carotene

Vitamin C

Invigorating Calcium Ascorbate

Vitamin D3

Daily Dose of Sunshine

Vitamin E

Active Antioxidant

Vitamin B Complex

Vitamin Combo Kick

Calcium

Bone Boost

Phosphorus

Body Protecting Mineral

Iodine

Thyroid Support

Magnesium

Energy, Endurance, & Efficiency

Zinc

Immune Boosting Metal

Selenium

Strong Skin Support

Copper

Health Kick From Copper Gluconate

Manganese

Bone Building Mineral

Chromium

Metabolic Master

Molybdenum

Detox with Sodium Molybdate
How To Take
Take 1 tablet, at any time, with food.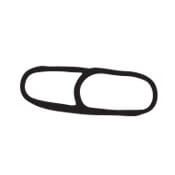 Take 1 tablet
at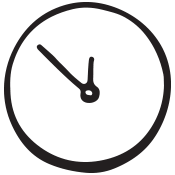 Any time
with
Food
How It Works
Meet the highly absorbable foundation of our nutritional programs, Base Control-Iron Free.

Base Control - Iron Free™ Reviews
Shelby

I've been taking a multivitamin for 10 years and this one is by far my favorite. I've been taking it for a month now and it's the first and only multivitamin that I've noticed a difference in myself when I don't take it. At $10.00 it costs the same as my old multivitamin. And unlike most other multivitamins, it contains calcium, magnesium, and selenium, so I actually save about $20.00 a month now that I don't have to purchase those along with my multi! Which has also made some space in my vitamin cabinet. It doesn't taste or smell pleasant, and it makes your pee bright yellow for a few hours, but I love love love this multivitamin and won't be switching back to my old one.

Sep 25, 2019

JETWARd

Base Control is great, hard to find an iron free supplement and it is not a huge pill. Great price and great product.

Jul 21, 2019

Mary V

Finally, a multi that doesn't make me nauseous. And the pills aren't huge either, which is a lovely bonus. I usually don't like auto-ship but it's a good way to keep taking your vitamins. Wish the packaging were more eco-friendly but great product.

Jun 14, 2019

jj1100

Finally a vitamin that doesn't taste or smell bad & doesn't have iron! I have been using the product for less than a month, so i didn't expect to see any results yet, however, it was difficult to find a daily vitamin that doesn't have that harsh smell. I'm looking forward to seeing the results!

Jun 27, 2018

Sarah

I'm liking it! Most pill multi-vitamins really mess with my stomach, but so far I haven't noticed any bad side effects from this. My only complaint is I wish the vitamin C was higher.

Jun 17, 2018

Deebs

The only multi vitamin that doesn't make me sick. I really like this vitamin a lot and I like that's they've focused on replacing minerals that we lack in our body along with vitamins like A, D, B12, C, and E. I'm happy with it.

May 30, 2018

Kathleen

Great multivitamin!

Jan 20, 2018

Anjiet

I've been on this for a few months and don't see a difference.

Jan 18, 2018

DianaV

Been on for months now and is all going well, I recommend for anyone trying to get all their nutrients easy

Nov 25, 2014
Need help finding the right
product for you?
Our 3-minute look and feel great quiz will change your life forever. Meet your free personal nutritionist and earn $10 off your first order!
Get Started