Moody Bird®
helps with symptoms associated with PMS
Supports cravings, cramps and irritability
Promotes clear skin and controls breakouts
Maintains healthy hormonal balance
Dong Quai & Chaste Berry
60 vegan capsules, 30 days
Science
Chaste Berry has been shown to stimulate the formation of the corpus luteum, which is responsible for the secretion of progesterone. Studies have shown it increases secretion of luteinizing hormone which in turn increases progesterone during the luteal phase making it longer, reducing PMS symptoms.
Ingredients
Chaste Berry (Vitex)

"The Woman's Herb"

Dong Quai (Root)

Herbal Ally
How To Take
Take 1 capsule, twice daily, with food.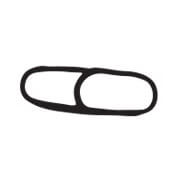 Take 1 capsule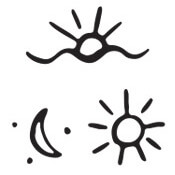 Twice daily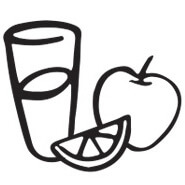 With food
How It Works
PMS just sucks, which is why we packed Moody Bird with Dong Quai and Chaste Berry to be your monthly ally against everything else in the universe.

Elle

I feel like this product really reduced my PMS. It's almost non-existent now. I was very surprised because my PMS - especially my mood (irritability, sensitivity) is hyped up a lot a few days before and during my period.

Dec 22, 2019

Sarah

I don't know whether it's this or the new Origins charcoal cleanser I'm using (or a combo) but for the first time in 25 years my skin is flawless and glowing without any hormonal acne. I also suffer from terrible PMS and have even had PMDD in the past but this last month my period arrived without me even realizing it was due. And for the first time in years I did not have to take ibuprofen (normally 8 a day) to deal with the cramps. I have endometriosis and I have barely felt any pain this month. Plus my period has been a little lighter than normal too. I'm thrilled and will be ordering this every month for the rest of my life (or until menopause hits ;)).

Dec 16, 2019

Isabelle

The biggest thing I can say for this product is it really helps my mood swings during that time of the month (just like it says). People close to me have even noticed how much more consistently pleasant I am while cycling. Big game changer, I'll continue to purchase.

Nov 24, 2019

Emily

The Moody Bird vitamins seem to be working fairly well for me. I think my cramps are better than they were (less intense and a shorter time frame). I haven't kept track to know exactly (and it's difficult to keep track of something like that), but they do seem to be helping!

Nov 19, 2019

Kelsey

I've been taking this for two months, and it has helped so much! I no longer have really sad, depressed episodes before my period. I used to cry and feel worthless and pitiful in the days leading up to the start of my period, and now I feel stabilized. FINALLY!

Nov 15, 2019

Htown

I have been using this for a month and I swear it has made my mood Horrible. I feel like I'm a 13 year old girl like another reviewer wrote! Be careful with these meds. They clearly effect people differently. Totally making me feel like I was sad and tons of anxiety over things that have never bothered me? Very weird!

Nov 14, 2019

Melanie

I've only been taking this for two months but noticed a difference in my cycle instantly. My cramps used to leave me either bedridden in pain or heaving from the pain. Those cramps are 100 times better and now just a mere after thought. Which means less pain killers for me and a happier liver. A win-win in my books! A must have for all menstruating women!

Nov 6, 2019

Courtney

After changing birth control pills, my PMS symptoms made me nearly unbearable for about 4 days - I couldn't even stand being around myself. After researching high and low for something to make myself (and my boyfriend) less on edge, this had the best reviews. And I must agree, this easily has turned around my PMS. The first month I didn't notice it as much, but my second cycle on these bad boys was phenomenal! Seriously, I cannot praise this product enough.

Oct 24, 2019

Tabitha

I have PMDD and suffer from insane mood swings. This has helped do much that I have gotten comments from my husband and friends about the difference. It took about 2 months for me to see a difference.

Oct 23, 2019

Elle

This product is phenomenal!!! I started to notice a couple of years ago that as I get older, my PMS symptoms have been getting worse in terms of irritation, crying easily, anger, moodiness, paranoia, forgetfulness, and even clumsiness. Within the last year I even noticed my mood was down, coupled with feelings of random anger and hopelessness, AFTER my period for a couple of days. Given that all of the above is the complete opposite of who I am on a regular basis, I knew I had to do something. That's when I googled and found Moody Bird. I literally started taking them this week leading up to my period which will start in approximately 4 days and WOW, this stuff works! I feel incredibly balanced and I've been in such high spirits at work, just like my normal self. And the reason why I know this is not a placebo effect is because while some of the symptoms are there (still cry while watching anything really, but no other PMS symptoms), it's in the slightest way. There is no extreme whatsoever. It just completely takes the edge off of everything I normally experience during PMS. I'm going to continue to take the pills during my period (although my symptoms generally go away once my period starts, but resurface slightly after for a couple of days). I will also continue to take them during the week after to get a full sense of how well this will continue to work, which I have every confidence it will. With just the couple of days that I have been taking these, it has been a complete game changer. I genuinely never write reviews, but I am SO grateful for this product, I simply had to share!!! It is truly a lifesaver!!!

Oct 19, 2019
Need help finding the right
product for you?
Our 3-minute look and feel great quiz will change your life forever. Meet your free personal nutritionist and earn $10 off your first order!
Get Started