Hair Sweet Hair™
vegan gummy for stronger and healthier hair
Supports hair growth
Maintains the health of hair follicles
Helps healthy color maintenance
Fo-Ti, Zinc, PABA and Biotin
60 vegan gummies, 30 days
Science
Biotin, a water soluble B vitamin, and zinc, an essential mineral, are important nutrients to support the health of hair follicles. A study found that 38% of women with hair loss were found to have a biotin deficiency and supplementation helped improve hair growth.
Ingredients
Fo-Ti

Traditional Chinese herb

Folic Acid

Vitamin B9

Biotin

Vitamin B7

Zinc

Vital Mineral

PABA

Antioxidant

Vegan B12

Healthy Follicle Support
How To Take
Take 2 gummies, at any time, with or without food.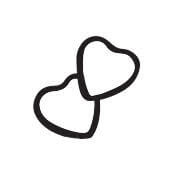 Take 2 gummies
at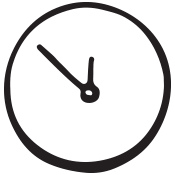 Any time
with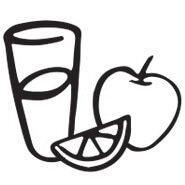 Food or no food
How It Works
There is nothing better than hair that is strong, healthy and vibrant. We combined the best hair health ingredients to provide you just that!

Sandra

Can't deny that these gummies taste delicious but unfortunately taking 2 gummies a day caused me to get a couple of painful cystic pimples :(

Jan 5, 2020

Ally

Didn't do anything, even after three months of use

Dec 27, 2019

McKayla

Vitamins are a hard thing to review. They may help others and they may not. It's also hard to gauge the effect they have if any at all. I took these for 3 months (which is about the time you notice a difference according to the company) and I honestly have seen no difference from the time before, during, and after I took them. They do taste great though and it is easy to want to take them everyday. I'm not sure if supplements can really help with hair.

Dec 21, 2019

Kenia

My hair is noticeably more thick and has grown more. My hair used to be so thin and I would loose a little over the usual hair. So I tried oils and it helped but I did not like the idea of my hair being oily. Therefore, I wanted to try vegan gummies and so far I have not been disappointed. I like the flavor and how easy it is to take it.

Dec 10, 2019

Kelsey

I've always struggled with getting my hair to grow. I've tried prenatal gummies, biotin gummies and all kinds of hair masks and products, but none of them worked. My hair would reach a certain length and just stop. Since I started taking this, my hair just keeps growing. I go for regular trims to cut off the dead and split ends. Overall, my hair is so much healthier than ever before and it just keeps growing! FINALLY!!!

Nov 22, 2019

Jackie

Hair Sweet Hair is definitely working for me. Hair growth including eyelashes and eyebrows! Taste is delicious!

Nov 18, 2019

Amber

WOWZA! I am always hesitant to believe things will work until I see it for myself— I've seen it! My hair is growing and thriving and it's only been a month. I'm so excited to see how it progresses in the coming months. Thanks Hum!

Nov 8, 2019

Melanie

I am going on 5 months of using Hair Sweet Hair. The biotin has definitely given me much stronger nails. That was the first thing I noticed during the first month of taking them. 5 months in and my nails are longer than ever and still much stronger than without taking biotin. I didn't notice any new hair growth around my hairline until nearly 4 months in. I knew not to expect immediate hair results. Like I said, around the 4 month mark I started noticing baby hairs all along my front hairline. My temples, which were noticeably thinning, are not thinning anymore. Hair growth is such a slow thing to gauge, but I do think I am seeing a difference.

Nov 5, 2019

Juliette

The difference in my hair growth is CRAZY. My hair has always grown super slow and I only took the gummies for one month and saw an insane difference.

Oct 25, 2019

Andrea

I'm entering my third month and have not noticed a difference in my hair. I will complete month 3 to gauge whether I will continue to buy.

Oct 18, 2019
Need help finding the right
product for you?
Our 3-minute look and feel great quiz will change your life forever. Meet your free personal nutritionist and earn $10 off your first order!
Get Started