Skin Heroes Pre+Probiotic™
nurtures the gut and clears skin
Formulated for acne-prone (non-cystic) skin
Helps support a clear, smooth and hydrated complexion
Balances the gut microbiome
9 Strain Probiotic, 40 bn Organisms* and Prebiotic Konjac Root
60 vegan capsules, 30 days
Science
RESULTS:
88% reported a decrease in breakouts
81% reported an improvement in digestion
*Based on a dermatologist-supervised study of women with non-cystic acne taking Skin Heroes for 60 days. Results may vary.
Ingredients
Live Strain

Lactobacillus Acidophilus La-14

Live Strain

Lactobacillus Paracasei Lpc-37

Live Strain

Bifidobacterium Lactis Bi-07

Live Strain

Lactobacillus Salivarius Ls-33

Live Strain

Lactobacillus Rhamnosus HN001

Prebiotic

Konjac Root Extract

Soil Based

Bacillus Coagulans SNZ1969

Soil Based

Bacillus Subtilis DE111

Live Strain

Bifidobacterium Lactis HN019

Live Strain

Bifidobacterium Lactis Bi-04
How To Take
Take 2 capsules, at any time, with or without food.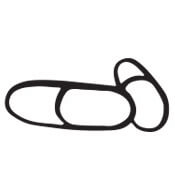 Take 2 capsules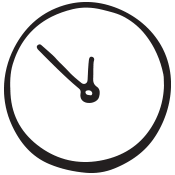 At any time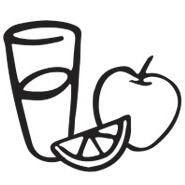 With or without food
How It Works
Clear skin starts from within and, more specifically, with a healthy gut. What you eat, your lifestyle and the types of bacteria in your gut can all impact your skin.

Skin Heroes Pre+Probiotic™ Reviews
Tara

I've had stomach troubles and random breakouts for years; skin heroes has helped my digestion and improved my overall skin appearance in about a month's time. My mom (who notices all the details) even commented over the holidays that my skin looked the best its looked in years.

Jan 22, 2020

Apple

It seemed to have been working in the beginning. But I couldn't feel significant improvement for my hormonal acne. I stopped taking it after 4 months.

Jan 20, 2020

Sophia

Honestly was very hopeful that this would help my irritated/red/patchy skin and hormonal/stress related acne, but after 4-5 months use didn't notice any difference. For the conversion to Canadian dollar, not worth it for me :( Hoping that switching to the Moody Bird might help.

Dec 16, 2019

Ingrid

I have been taking sking heroes pre+probiotics for about three weeks. My sking was breaking out and everyday I would wake up with more zits. I noticed that my skin has finally stopped breaking out and it is slowly healing. Will definetely try more of their products!!

Dec 16, 2019

Alexa

My skin is already the best it's been in 9 months. I'm pretty amazed! I am going to keep using this because there is nothing I don't love! The science behind this supplements makes sense! I'm very very very happy with this!

Dec 12, 2019

Megan

LOVE this product! For a little background...I've struggled with acne for years. I've used this product for about 2 months now, and I've noticed a significant difference. I've had an occasional, minor breakout, but overall, this has greatly improved the health of my skin.

Dec 8, 2019

Chelsey

I have struggled with gut health for the past several years. I get bloated, abdominal pain, gassy... when my gut is unhealthy it clearly shows on my skin. Since taking these I notice a huge Improvement In my gut and my skin has been consistently clear. Highly recommend!

Dec 5, 2019

rain

it only took a week for the larger acne on my skin to go away after taking these twice a day, two weeks for my acne to be completely gone, and after 2 months of continued use my skin has been the best I have seen it consistently in years. I have used it for around 4-5 months now. this product has definitely contributed to a lot of my skin's journey toward being clear. if you are reading this and have acne, and have tried literally everything, I would say to just spend the money on this product, it was so worth it to me to invest in my skin with this product. this is not the only thing that has helped clear up my skin, but I would say it has largely contributed to it!! TRY THIS STUFF! just give it a shot! so so worth it! I read the reviews before purchasing and really hoped the product would live up to the expectations I developed from reading these reviews and IT DID!!! this product has exceeded my expectations and has changed my life.

Dec 4, 2019

Madeline

I was dealing with serious, sporadic breakouts for months before trying this product, and was trying consistently to treat them topically. My acupuncturist urged me to try probiotics right as HUM released this product, and my skin has never looked better. I've been getting consistent compliments, and my gut feels noticeably more balanced. Probably my favorite product of theirs!

Dec 4, 2019

Erica

This is amazing! I have been struggling with breakouts ever since I became a mom (6 years ago) and this in combination with daily cleanse has made my skin clear again.

Dec 4, 2019
Need help finding the right
product for you?
Our 3-minute look and feel great quiz will change your life forever. Meet your free personal nutritionist and earn $10 off your first order!
Get Started