Cleanse to the Rescue™
helps clear your skin of toxins and decreases bloating
Gets rid of toxins that can cause breakouts
18 full-spectrum enzymes aid in digestion
Daily Cleanse & Flatter Me
10 Detoxifying Herbs, Chlorella, Spirulina and 18 Full-Spectrum Digestive Enzymes
21 daily packets with 63 capsules
Science
Features key ingredients: chlorella and digestive enzymes. Chlorella, a blue-green algae, binds to heavy metals that can damage the skin and helps to remove them from the body. Based on 600 survey responses sent to HUM customers who purchased Daily Cleanse® for at least 3 months: 80% of people who used Daily Cleanse® for 6-8 weeks reported improved skin, 43% reported improved self-confidence and 44% said it helped them lead a healthier lifestyle. Our bodies naturally make enzymes to improve digestion and to breakdown foods. However, as we age and if we are under large amounts of stress, our enzyme levels can decrease leading to digestive imbalances. Research shows that broad spectrum enzymes can help breakdown lactose, proteins, carbohydrates, fibers and fats to help improve digestion.
Ingredients
Organic Chlorella

Detoxifying Green Algae

Beetroot

Nutrient Rich Detox

Red Clover

Skin Cleansing Extract

Dandelion Root

Powerful Detoxifying Extract

Oregon Grape

Nourishing Grape Root

Milk Thistle

Restorative Herb Extract

Alpha Lipoic Acid

ALA

Zinc

From Amino Acid Chelate

Selenium

From L-Selenomethionine

Protease 3.0

Protein Catalyst

Neutral Bacterial Protease

Protein Catalyst

Papain

Protein Catalyst

Lipase

Fat Busting Enzyme

Amylase

Carb Busting Enzyme

Hemicellulase

Fiber Busting Enzyme

Beta-Glucanase

Fiber Busting Enzyme

Phytase

Fiber Busting Enzyme

Lactase

Milk Sugar Busting Enzyme

Ginger (Rhizome)

Potent Herbal Blend

Peppermint (Leaf)

Potent Herbal Blend

Fennel (Seed)

Potent Herbal Blend

Bromelain

Pineapple Proteolytic Enzyme
How To Take
Take 1 small capsule and 2 regular capsules, twice daily, before meals.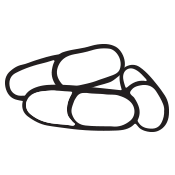 Take 1 small capsule and 2 regular capsules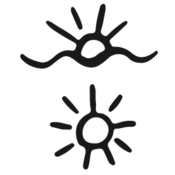 Twice daily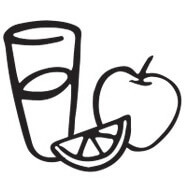 Before meals
How It Works
Detox and renew your system in 21 days, with Cleanse to the Rescue!*

Cleanse to the Rescue™ Reviews
cmaire

I love the cleanse part of the packet and I will continue to order the cleanse capsules however the omegas are a little big and I honestly prefer my 1 omega krill oil pill to the two huge pills in this packet. I have hormonal cystic acne and have learned that caring for my skin from the inside out is just as important as washing my face 2x a day. The cleanse pill helps assist with keeping my gut healthy and minimizing breakouts.

Jan 8, 2019

Wilhyn Larsen

This product is so so amazing. Makes a world of difference. Love, love, love. I will use ongoingly.

Jan 7, 2019

Sallymander

Noticed a HUGE difference in my skin. My skin is oily, red, and prone to breakouts. The cleanse improved oilyness and brightness, and my skin was more even toned. I only gave this product 4 stars because I didn't notice a big difference from the flatter me pills. I will buy the daily cleanse separate.

Jun 10, 2018

Bchiro

I love this product! I am so happy I bought this. I have started up on a new birth control and my body has had trouble adjusting to it. Cleanse to the Rescue has helped me so much! I found my skin was prone to break outs and I always feel bloated on this new birth control. Since I started Cleanse to the Rescue my digestion has improved greatly and my skin has been slowly clearing up. I highly recommend it!

Jun 1, 2018

Kristen

I recently used this cleanse during cold and flu season to help boost my health and wellness so I wouldn't get sick. I felt like it was a great choice and I am glad I did. I'm feeling great!

May 10, 2018

Graciela

So far so good. It's week 2 a lot of people are complementing me on my skin. Maybe it's the product or maybe it's the liter bottle of water I drink. I take the cleanse first thing in the morning 9am then 30mins later I take the flatter me 15mins before I eat. I have noticed I go to the bathroom and let me tell you I don't go #2 every day but so far I have been going at least once a day. Also I burp a lot gross I know but I feel fuller and not always thinking about food or having cravings. Love it. Things are not going to happen overnight and you have to have a balanced meal. You can't expect to get results if you eat junk food and fast food. Cookies and sodas then pop these pills like a miracle, no. I eat meat and veggies and white rice. Lately I have not craved sweets, yay, or big plates of food. So I say it's working for me.

Apr 7, 2018

Stacey

Wasn't what i thought, all of my 21 days i couldn't tell a difference. Felt like i wasted my money. I decided to try another product and see how it will work out.

Mar 29, 2018

LAk92893

Love the daily cleanse and flatter me!! Definitely going to be a part of my daily routine.

Mar 4, 2018

Meyers1992

My skin, bowels and digestion have improved greatly. I'm in my 40's with life long issues in all areas. I'm setting up auto order for this product. Worth every penny.

Dec 30, 2017

Ashley C

I am in love with this product. The first supplements that haven't made me feel sick while taking them. I truly noticed a difference in my energy, mood and body from taking these. Highly recommended!

Dec 28, 2017
Need help finding the right
product for you?
Our 3-minute look and feel great quiz will change your life forever. Meet your free personal nutritionist and earn $10 off your first order!
Get Started