Pimp my Calcium™
treats your bones & teeth to the platinum standard
Supports healthy bones and teeth
Plays a role in maintaining healthy weight
Includes vitamin D3 for enhanced absorption
High-Absorption Calcium & Vitamin D3
60 vegan tablets, 30 days
Science
Calcium is an important mineral that our bodies do not make and we need to obtain from our diet or supplements. Calcium has been studied for its role in circulating blood, moving muscles, and releasing hormones. Calcium also helps carry messages from your brain to other parts of your body. Calcium is a major part of tooth and bone health as well making your bones strong and dense.
Ingredients
Vitamin D3

Crucial Calcium Support

Calcium

Absorbable Calcium Citrate
How To Take
Take 2 tablets, at any time, with food.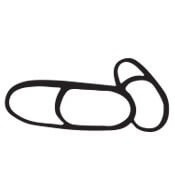 Take 2 tablets
at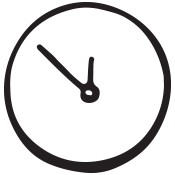 Any time
with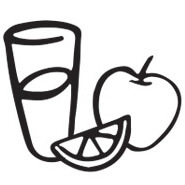 Food
How It Works
When you don't get enough daily calcium, Pimp my Calcium will give your bones a boost.

Tawny

It does its job and is easy on the stomach. Seems everyone has a problem with the size of the pills (they are big) but they go down easily for me. I say cut them in half if that's the issue b/c it's a great supplement to add to your diet especially if you can't digest milk products. It's a good alternative and the D3 helps you absorb the most calcium.

Jan 3, 2020

sam

I am so bad at consuming things with calcium, so these are perfect for me. And, they're super easy to cut in half if you are bad at taking large pills and you can just take each half separate! Thanks HUM!

Nov 7, 2018

julie

BIG PILLS. But if you're good at taking these, then they're great. Also, you can try to blend them in a smoothie!

Nov 7, 2018

Haley

This is a good source of calcium and it's easy on the stomach. Yet, it's impossible to ignore the huge size of these pills. I know calcium pills are calcium pills, but I would expect a more innovative format from a company like Hum. They hurt my throat taking them every day.

Jun 19, 2018

moodyblues89

I'm halfway through my second bottle and am in love with Pimp my Calcium! The pills are on the larger side but it really does not bother me- i've seen and felt an improvement since taking this supplement. The formula for HUM supplements make it easily absorbed into the body and my body is LOVING it!

Oct 30, 2017

lcamp123

Love these! They are SO easy on the stomach, and the formula truly is superior! Thanks Hum!

Jun 26, 2017

Tricia

Calcium pills are calcium pills but these are so large that it's hard to take them every day. I love the Hum bottles but I don't think I will be ordering this vitamin again. They're too much like horse pills for me.

Apr 12, 2017

Samantha

After researching calcium quite a bit I understood how good HUM's formula really is. If you want absorbability, HUM has the most compact calcium out there.

Dec 11, 2014

Stacy

Great product, superior absorbability, easy on the stomach and great price for the quality.

Nov 25, 2014
Need help finding the right
product for you?
Our 3-minute look and feel great quiz will change your life forever. Meet your free personal nutritionist and earn $10 off your first order!
Get Started