Did you know an astonishing 53 percent of Americans haven't taken a vacation in the last year? It's a shame! Especially as one study reports that employees who use their vacation time are significantly more productive, higher performing, and more satisfied than employees who pass on vacations.
To really make the most of your time off, consider indulging in a wellness retreat. Research shows that an immersive wellness experience really can improve the health of your body and mind, even in just one week's time.
If you need any further convincing, here are seven drool-worthy wellness retreats we're ready to book.

North Shore, Hawaii
Wanderlust brings together the most popular yoga teachers in the world to teach at their festivals. Having been to a few different locations, I have to say, the North Shore is a straight-up magical location.  In fact, I recommend booking a full week at the Turtle Bay Resort where the festival is hosted because it is so dang beautiful.
If you go this year, be sure to take a class with our good friend Mary Beth LaRue of Rock Your Bliss! You can also partake in fun classes like aerial yoga, stand-up paddleboard yoga, acro yoga, go for a run with Adidas then catch a concert at night.
Playa Maderas, Nicaragua
A simple retreat name that says it all. Workouts are with a Nike Trainer and Barry's Bootcamp instructor, so you know you'll work up a good sweat. But the transformation won't stop there.  The retreat includes one-on-one life coaching time to talk fitness, sleep, stress, or set some goals to truly live better. Maderas Village, where the retreat is hosted, is somewhat of a tropical indie mecca for wellness retreaters.
Expand your horizons with this dreamy yoga retreat and safari in one. One of our favorite Venice yoga studios, Love Yoga, is going to Kenya! The retreat includes daily yoga, pranayama and meditation not to mention luxe safari glamping accommodations fit for a queen. Itinerary highlights include visiting a chimpanzee sanctuary, feeding rhinos and an optional hot air balloon ride. Um, sign us up please?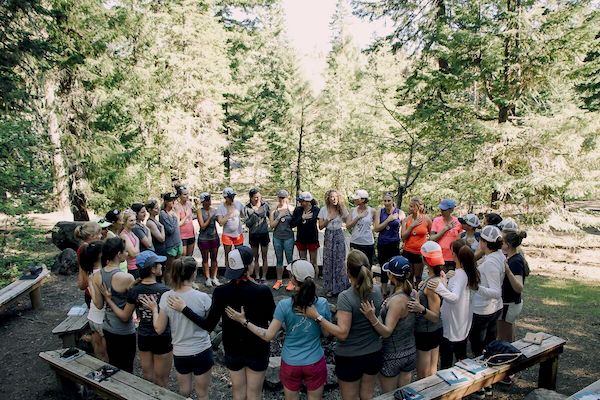 Caldera, Wyoming
We love a retreat that combines physical exertion with some creative brainwork. This all inclusive retreat includes daily trail runs past past geological natural wonders followed by writing exercises to practice creative courage. A little yoga and mindfulness roundup the retreat for a truly all-encompassing experience.
Junction, OR
If you're into new moon circles, you'll want to hop on the waitlist for this ASAP! Spirit Weavers gather twice a year for a sun and moon session. Each five-day camping retreat includes organic vegan and vegetarian meals, a bathhouse and sauna, access to a herbal apothecary staffed by clinical herbalists and personal support at their empowerment center.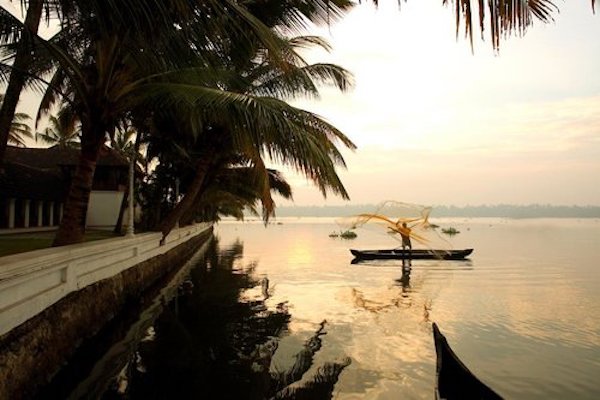 Kerala, India
A wellness retreat that does good for others as well as yourself. Souljourn Yoga Retreats give back to the communities they visit. Part of the required payment for their India retreat is a $300 tax-deductible donation to the My Name is Kumar Foundation which supports education to local children, with whom you'll get to visit! Your own self-care will include daily yoga, meditation, ayurvedic spa treatments and temple tours among other activities.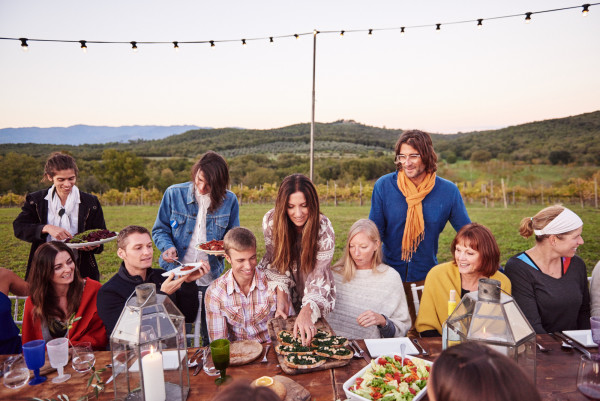 Tuscany, Italy
Yup, this one is so good you'll want to sign up more than a year in advance. (Their 2018 retreat is already fully booked!) The ultimate power couple of healthy living, Rich Roll and Julie Piatt, share their learnings to help you "optimize your relationships, amplify your creative voice, and access your highest divine purpose," on this epic and intimate plant-based retreat in magical Tuscany.