Here's a weight-loss secret you haven't heard before…
Juicing is a great way to gain weight. Yup, that's right. If you're looking to drop a few extra pounds then I suggest putting down the green juice and picking up a smoothie. Say what? Isn't juicing supposed to be the answer for everything from shiny hair to clear skin and a flat stomach? Not so fast.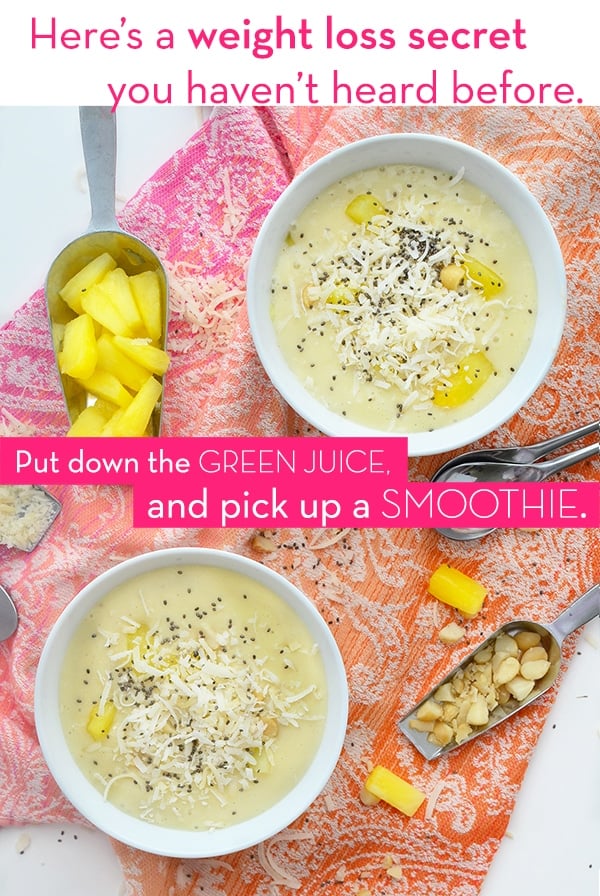 Why Smoothies Are Better than Juice for Weight Loss
While I love a refreshing juice every now and then, for weight loss, a smoothie packs a healthier punch. That's because smoothies retain all the fiber of the fruits and vegetables, which gets extracted when making juice. Think about it this way. Which option is going to keep you more full: eating a handful of kale, one apple, a pear, four celery sticks, and an orange, or juicing all of those and drinking a cup or two of the liquid? Retaining the fiber helps aid in fullness and satisfaction, two essentials in boosting weight loss.
My tropical-smoothie bowl isn't only packed with protein, antioxidants, and two servings of vegetables; it'll also keep you full for hours. What juice can say that? Because pineapple contains bromelain, a protein-digesting enzyme found in Flatter Me, you'll likely experience better digestion and less bloating after eating this breakfast. Choosing smoothies over juice also helps control the insulin response. Insulin levels can spike when you consume high levels of sugar without anything to slow it down, such protein, fat, and—of course—fiber.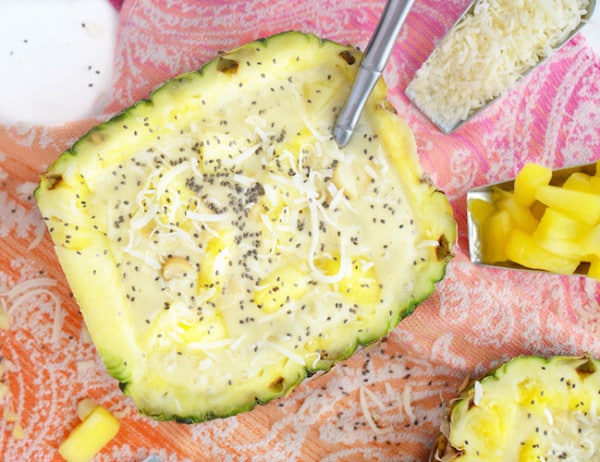 Recipe: Pineapple-Coconut Smoothie Bowl
Ingredients
2 cups frozen pineapple chunks
1 frozen banana, sliced into 1″ chunks
½-1 cup coconut milk
½ cup fat free Greek yogurt
Optional toppings: chopped pineapple, chia seeds, shredded coconut, chopped macadamia nuts
Instructions
Place the pineapple chunks, frozen banana, half cup of coconut milk, and Greek yogurt in a high-powered blender. Puree until creamy and smooth. (Depending on the power of your blender, you may need to increase the amount of liquid to a quarter or half cup.) Blend until you achieve the desired consistency. Pour into a glass or bowl and top as you like!
3 Isometric Workouts for Weight Loss
Next, when it comes to a killer core, isometric exercises are in and crunches are out. Isometric exercises hold the body still in a set position while creating lean, toned muscles.
Planks
While planks might seem like legal torture, they're effective. To prevent collapsing into your low back, make sure you press away from the ground with either your hands or forearms and pull your belly into your spine. A slight forward tilt of the pelvis will ensure that you're maximizing your effort. If you're new to planks, work up to a minute-long hold. Take caution if the exercise is too easy; no matter how strong you are, planks should be challenging since you're using your own body weight. If you're not feeling challenged, make sure your form is correct for optimal weight loss.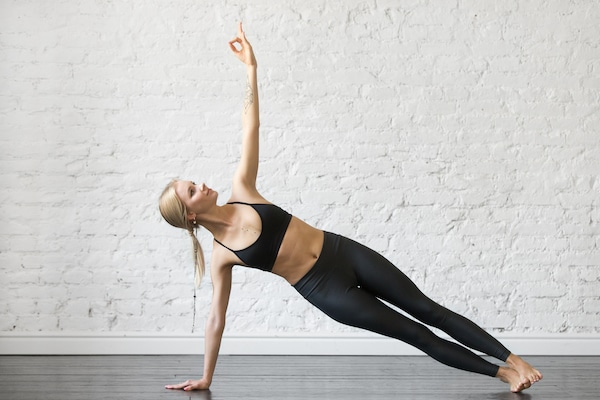 Side Plank
A cousin of the plank, the side plank is equally effective in strengthening the oblique muscles. Start by laying on your side, feet stacked, resting your forearm on the ground. Push your hips off the ground and focus on keeping the shoulders, hips, and legs in a straight line, contracting your obliques the entire time. For an extra challenge, try this move with the top leg raised.
One-Legged Bridge
End your core workout with a one-legged bridge to strengthen your back muscles. (Note: For a strong core, you must work both sides!) Start by laying on your back with your knees bent and feet flat on the floor. Bring one knee to your chest and hold it with both hands. Press into the foot on the ground and lift your hips up off the floor. Hold for 15 to 30 seconds, release down, and repeat.
The beauty of these exercises is that you can do them anywhere with no required equipment. If you're just starting out, don't worry about the hold time. Form is more important than how long you can hold something; build up to a period that's challenging for you.