Be warned! It's not for the squeamish.
The Rise of Pimple-Pop Culture
It used to be that pimple popping was something you did alone in the privacy of your own bathroom and told absolutely no one about. Then YouTube happened. Brave souls recorded their forays into pimple popping to share with strangers on the internet. People watched eagerly, almost greedy for juicy pimple-popping footage. Soon entire channels dedicated to professional pimple popping emerged and gained cult followings. To date, Dr. Sandra Lee (aka Dr. Pimple Popper) has almost three million subscribers. That's like the entire population of Chicago being addicted to blackhead extractions.
Edible Pimple Popping
Finally, pimple popping has become a practice so shameless and un-taboo that it's made its way to the most unlikely of places: cake. Last year, pimple cupcakes hit the scene. This week in viral food news, The Cakescape bakery in Malaysia is all the rage with their pimple-popping cake.
Here it is in all its glory: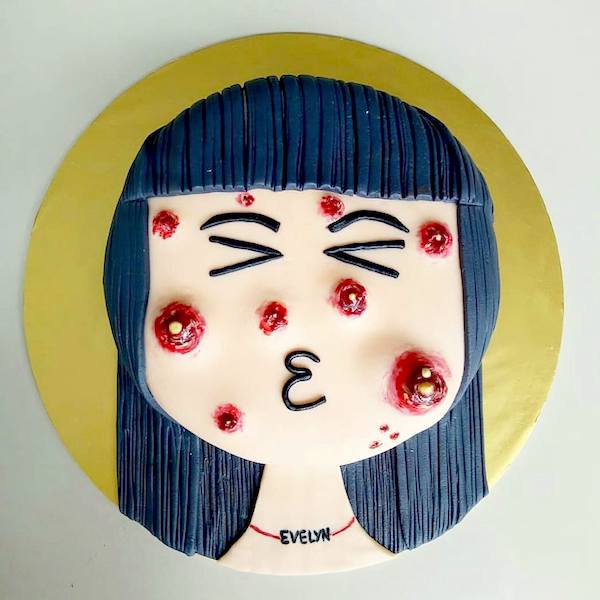 The design is so intricate that you can even squeeze the pimples to unearth sweet cakey pus. Curious? We thought you might be if you've made it this far. Here's a close-up of what that looks like: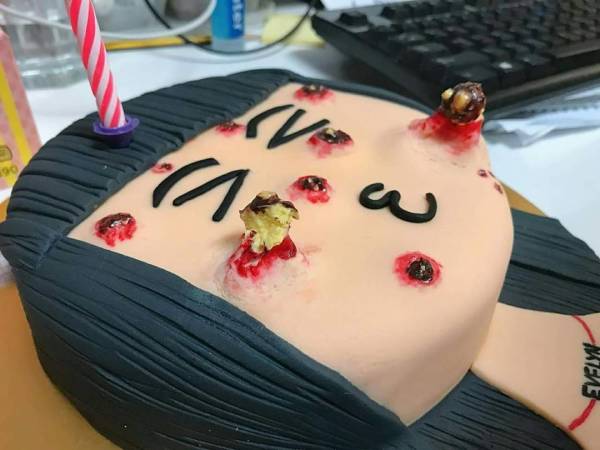 Indeed, it's a truly delicious yet disgusting work of art.
If you're struggling with acne, know that our co-founder started HUM after struggling with cystic acne himself for years. For that reason, we've always had a mission to help everyone achieve clear, glowing skin from within. Also, experts have told us that it's best to leave your pimples alone. Still, we just couldn't help but share this wacky trend.
As sugar contributes a great deal to acne, we suppose that putting it front and center on the top of your cake might make you think twice about helping yourself to a second serving.