Introducing our seven-day sugar detox challenge.
Here at the HUM office, we're all experiencing a bit of a sugar hangover (and, well, an actual hangover). All the holiday treats and champagne toasts we consumed don't have us feeling so hot… and we're guessing that most of you feel the same. So to start fresh this year, we decided to cut out all added sugars for one week—and we want you to join us in our no-sugar challenge! Cutting out sugar helps with cravings, mental clarity, energy levels, sleep, workout performance… The list goes on! (Read more about the negative impact of sugar on your body and beauty.)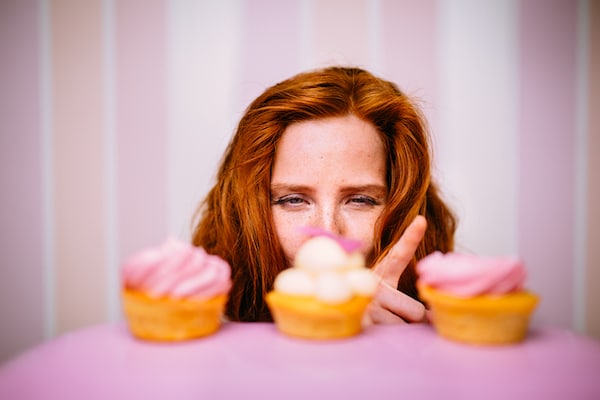 Cut out sugar for 7 days
For the purposes of this challenge, we're focusing on cutting out all refined sugars and added sugars. We're also limiting fruit. (If you have to eat it, we recommend low-glycemic options like berries and green apples.) Be sure to read your food labels, as sugar is often disguised by food companies by calling it a different name.
Dos and Don'ts
Lets dive fully in for seven days! We recommend cutting out all sugar so your body can recalibrate and you can see what your taste buds truly crave. You may notice you're craving different tastes and foods. Things you thought you liked might taste different, like that protein bar or smoothie with hidden sugars or artificial sweeteners!
Dos
Vegetables
Healthy fats (coconut, avocados, olive oil)
Fiber (flaxseed, chia seeds)
Organic proteins (sprouted nuts, seeds, grass-fed beef, chicken, fish, eggs)
Gluten-free grains and legumes (quinoa, millet, beans)*
Organic full-fat dairy (creamer, milk, Greek yogurt, cheese)*
*Limit use for best results
Don'ts
Alcohol
White foods (bread, flour, sugar, cookies, candy, pastries)
Fruit
Fructose
Artificial and natural zero-calorie sweeteners
Non-fat foods (non-fat yogurt, non-fat cheese, etc.)
Milks with natural sweeteners and flavors
Refined and processed oils and butters (canola, soy bean, corn oils, nut butter)